A Certified technician will perform a complementary technology assessment and then deliver a network server implementation plan. It will include a cost effective, and rock-solid network design that is scale-able for future growth. Your server is the heart of your network, its crucial to build it with the right hardware and software custom tailored to your office computing needs. Let us handle your technology, so you can handle your business.
Windows Server 2012 is a perfected operating system which offers a cost-effective infrastructure, a modern application platform, and flexibility in how users can access their data and applications. Server 2012 includes improvements over Server 2008 and offers a cloud-optimized server platform allows you the flexibility to build and deploy applications and websites on-site, in the cloud, or across both.
Virtual Desktop Infrastructure(VDI)-allows you to deploy remote desktop services that provide employees the flexibility to work anywhere, while allowing them to access their corporate desktop or application environment.
Access & Information Protection– improvements to Active Directory, Dynamic Access Control, which provides data classification and protection system with centralized access control, and DirectAccess, which offers users seamless, more secure access to corporate data.
Storage– Server 2012 provides greater efficiency, and performance with more storage choices and new features and enhancements for disk, network, and storage area network solutions
Server Management and Automation-Server 2012 is an integrated platform with comprehensive, multi-server manageability that provides increased efficiency, simplified server and server role deployment, and automation.
Web and Application Platform– provides flexibility through hybrid, symmetrical, and web-based applications on-site, and in a cloud environment.
We can help you to bring efficiency, control and flexibility to your IT infrastructure with VMware, the world′s leading datacenter virtualization provider. We start by eliminating the old "one server, one application" model and are able to run multiple virtual machines on one physical machine. We not only saves you money from having to employ costly IT administrators, we can also save you valuable time spent maintaining an existing non-virtualized infrastructure.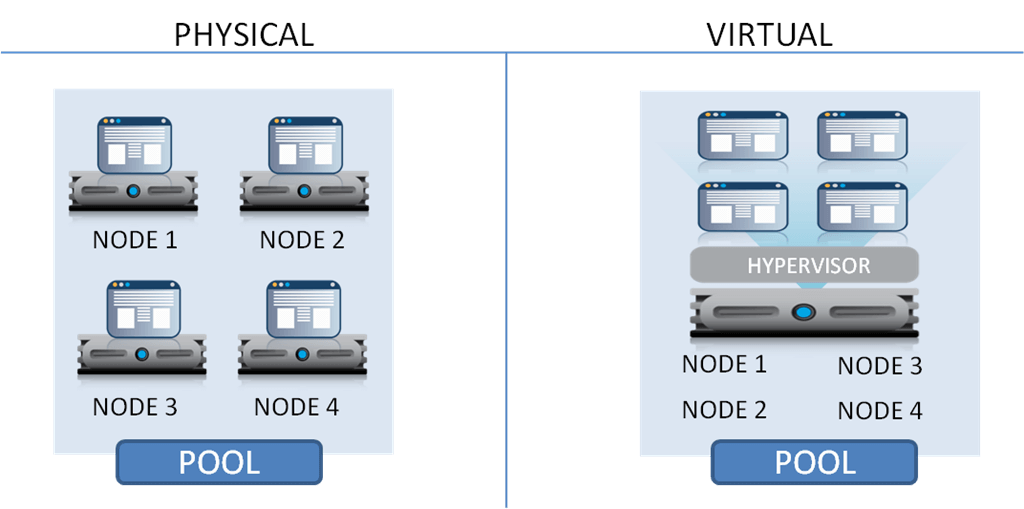 How Does Virtualization Work?
By inserting a thin layer of software directly on the computer hardware or on a host operating system, multiple operating systems are able to run concurrently on a single physical computer and share hardware resources with each other. The entire machine, including the network devices, memory, operating system and CPU is encapsulated, creating a virtual machine that is completely compatible with all standard operating systems, device drivers and applications. From a single computer, you can now run several applications and operating systems at the same time, each having access to the resources it needs when it needs them without any conflict.
Exchange Server 2013 Setup, Installation and Support
Do you have an outdated version of Microsoft Exchange and want to migrate to the latest version? Is your business in need of enterprise class email, scheduling and collaborative software? We can provide your business with comprehensive Microsoft Exchange Server installation, maintenance and support.
Microsoft Exchange Server 2013 installation, maintenance and support
Upgrades to Microsoft Exchange Server 2013
Microsoft Exchange Server 2003 2007 2010 2013 migrations
Microsoft Exchange Server support and troubleshooting
Microsoft Exchange Server Monitoring and Maintenance
We carry the following server product.