Inbound rules: These are to do with other things accessing your computer. If you are running a Web Server on your computer then you will have to tell the Firewall that outsiders are allowed to connect to it.
Outbound rules: These are so that you can let some programs use the Internet, and Block others. You will want to let your Web Browser (Internet Explorer, Firefox, Safari, Chrome, Opera…) have access to the Internet, so you will tell Windows Firewall that it's allowed.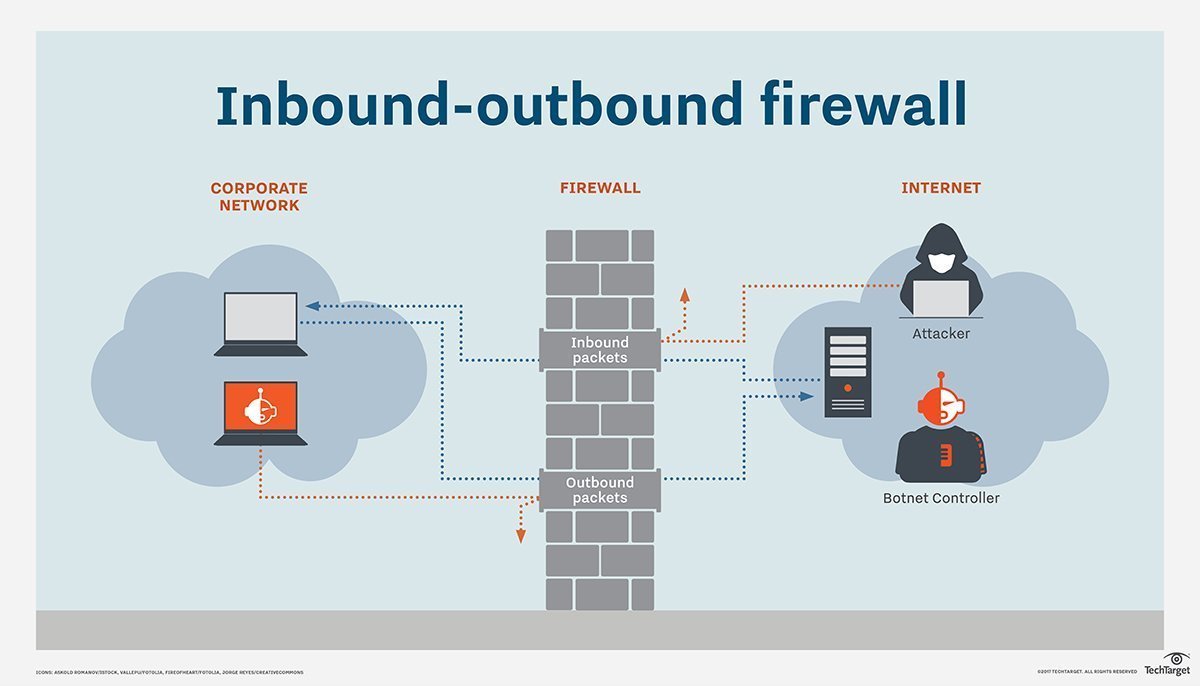 Using outbound firewalls
It's actually rare to see an outbound firewall used because of the complexities that it introduces into the network. Oftentimes, outbound firewalls interrupt application traffic, disrupt business workflows and get users upset unless close attention has been paid to configuring the firewall in just such a way to enable everything to work.
However, in certain cases, businesses might need to filter outbound traffic. For example, an outbound firewall can be beneficial in very locked down environments that control network behavior down to the host level. Alternately, certain data loss prevention technologies may need an outbound firewall to protect specific information on the host.