Fiber Internet – Maxis Router Replacement
Using Draytek 2925VAC model you can replace thomson router from maxis.
configure the Vlan for internet, 621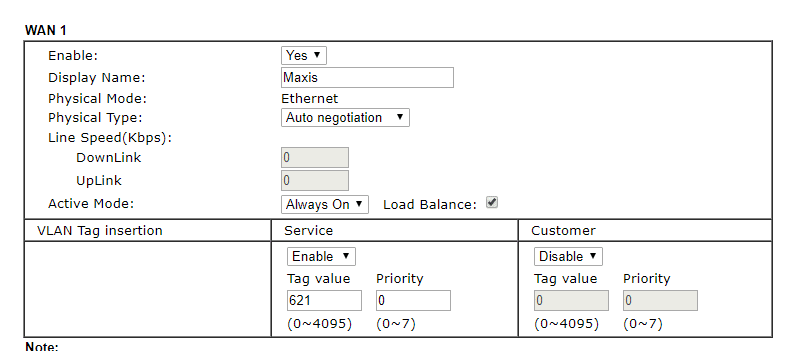 2. setup the internet, must get username password from maxis.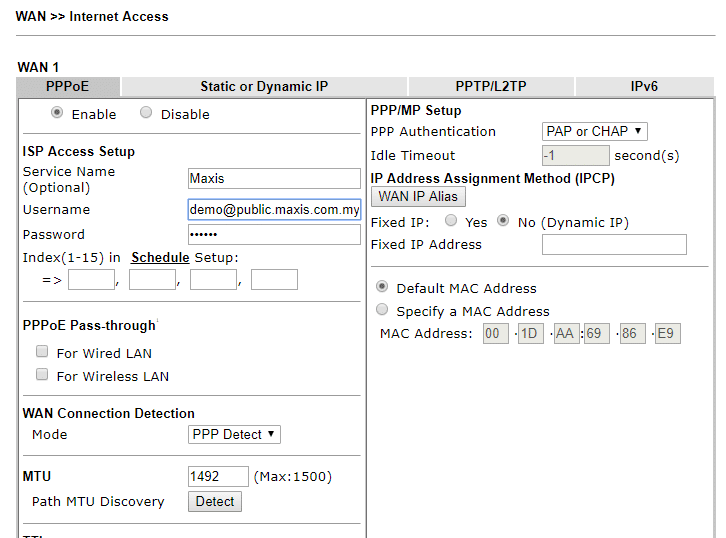 3. then go to VOIP, enable VOIP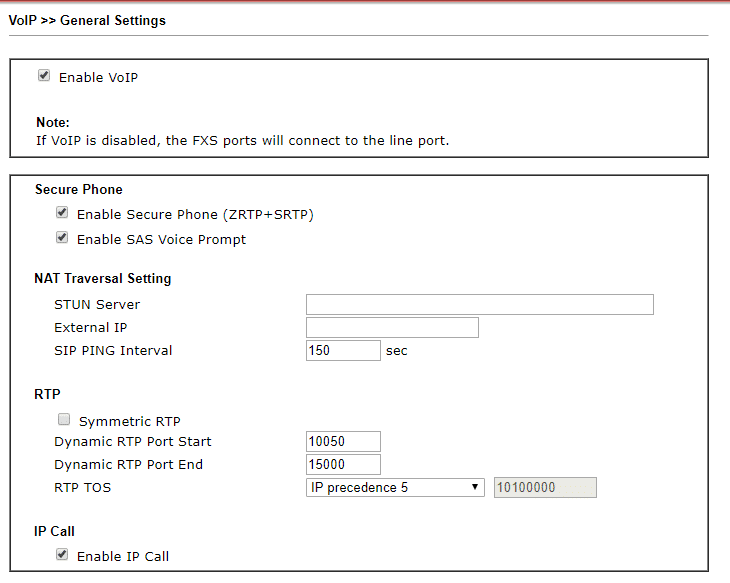 4. go to sip account, create new sip profile. you have to get password from Maxis
the domain will be as below:
Domain: homesip.maxis.com.my
Proxy: bvgw01.maxis.com.my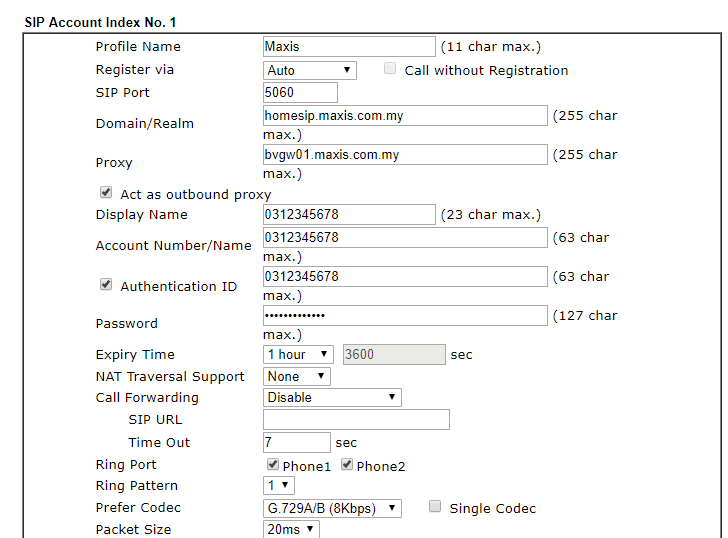 5. if you would like to do call divert you can play around with call forwarding feature. the SIP URL will just need to put in your mobile number.